Adam Wagnblas, Director of Administration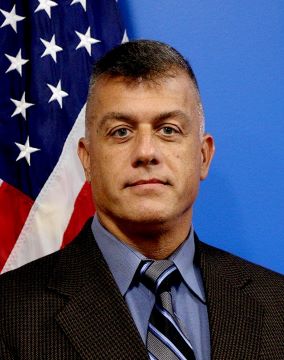 Adam Wagnblas assumed the role as the South Carolina Department of Motor Vehicles Director of Administration on August 12, 2022. Before this role, he served as a Connecticut State Police Trooper Supervisor and Town of New Fairfield acting Chief of Police.
Adam has served more than 27 years in Law Enforcement, serving as a Trooper, Homicide Detective, and State Police Supervisor, at several barracks during his tenure. Adam also served the Town of New Fairfield as their acting Police Chief for approximately 20 years, receiving commendations for leadership and investigations, including The Sandy Hook School shooting. He holds a Bachelor of Science degree in Financial Accounting.

As the Director of Administration, he plans and directs the overall operations of Finance, Human Resources, Procurement, Inventory Management, Facilities Management, Grants, and Capital Projects. Adam provides leadership, guidance, and services needed by the agency's management and employees, to carry out its responsibilities to support the agency's mission. Adam also assures that the Administration directorate provides responsive and accurate assistance, that it forecasts and directs the division's budget, and controls the expenditure of the division's appropriations.