Kevin Shwedo, Executive Director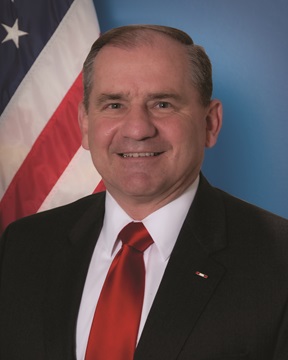 Kevin A. Shwedo serves as the Executive Director of the SCDMV. He was originally appointed by Governor Nikki R. Haley on January 14, 2011 and confirmed by the South Carolina Senate on February 1, 2011. He is responsible for overseeing the functions and responsibilities of the entire agency.

Mr. Shwedo served a year as the South Carolina Disaster Recovery Coordinator. Based on the severe flooding in early October of 2015, the Governor directed that he temporarily step aside from his DMV responsibilities to lead the state's disaster recovery efforts and synchronize federal, state, and local resources.
Prior to his appointment, Mr. Shwedo was the Deputy Commanding Officer of the United States Army Training Center at Fort Jackson. He retired from the United States Army on February 1, 2011 with 32 years of service. During his military career, he served in various leadership and developmental positions within the Army. His awards include the Distinguished Service Medal, two awards of the Legion of Merit, Defense Meritorious Service Medal and eight awards of the Meritorious Service Medal.

Mr. Shwedo holds a Bachelor of Science degree in Business from the University of North Carolina at Chapel Hill (1978) and a Master's of Public Administration from Shippensburg University of Pennsylvania. He was designated a Distinguished Military Graduate from Valley Forge Military Junior College in 1976. His military schooling includes the Infantry Officer Basic Course, Armor Officer Advance Course, Combined Arms and Services Staff School, Command and General Staff College, Joint Military Professional Education and the United States Army War College.