Karl McClary, Inspector General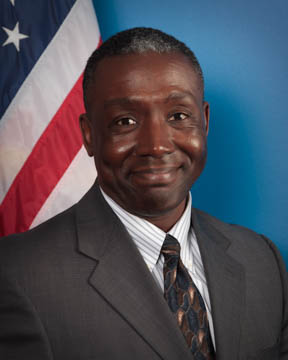 Karl L. McClary is the Department's first Inspector General.
He is a retired State Trooper. He served as the Highway Patrol's first recruiter; provided security to Governor Carroll Campbell Jr. and the first family; investigated complaints as an Internal Affairs Investigator and later served as the Chief Investigator; and concluded his tenure as Captain of the State Highway Patrol's Community and Public Relations Office in charge of all hiring and promotions. Karl also served as chairperson to the State Grievance Panel. He has a passion for helping others, and currently serves as the coordinator for one of the agency's community outreach partnerships, Transitions Shelter.

In his role as Inspector General, Karl is responsible for overseeing all aspects of fraud detection, Internal Investigations, Internal Audits, and regulatory functions pertaining to Driver Training Schools, Third Party Testing and Dealer Licensing. The Office of Inspector General works with all areas of the organization, as well as external partners to collaborate on measures to improve efficient and effective use of resources, and monitor fraud.