Brian Carlson, Motor Carrier Services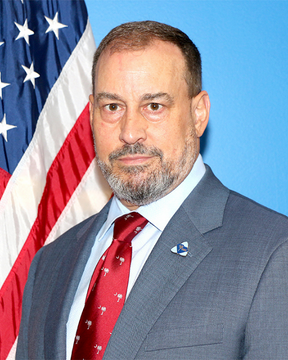 Brian Carlson assumed the role as the South Carolina Department of Motor Vehicles Director of Motor Carrier Services on July 1st, 2022. Before this role, he served as Deputy Director of Titles and Registrations, Vehicle Services.

As the Director of Motor Carrier Services (MCS), he oversees the motor carrier services functional units, consisting of the Motor Carrier Processing, Motor Carrier Audit, Change Management & Integration, Motor Carrier Information Center (MCIC), training staff, and later will add the CDL Help Desk. The MCS team works closely with state, federal, and industry partners to improve motor carrier services and implement modernization efforts to improve the ease and accuracy of processing motor carrier transactions, while maintaining federal and state compliance requirements. Brian also serves on the SCDMV Board of Directors and will lead and assist with the strategic development of future SCDMV capabilities and services.

Brian served 30-plus years in the United States Army, retiring as Command Sergeant Major. Upon retirement, Brian served as the Business Development Program Manager for Lion Vallen Industries (LVI), and as the Director of Operations for AQuate Services. He holds a bachelor's degree in Business Administration. Brian and his wife, Diana, reside in Blythewood, SC.